Influencer noun
one who exerts influence : a person who inspires or guides the actions of others
often, specifically : a person who is able to generate interest in something (such as a consumer product) by posting about it on social media
---
In 2019, the word "influencer" was added to the Mirriam-Webster dictionary. While the original definition, one who exerts influence, did not change, a second definition was added.
In an interview with Adweek, Mirriam-Webster editor-at-large Peter Sokolowski explained the addition:
"Marketing and branding are fields that are now better understood and studied than ever before, and awareness of the terms used in the profession goes along with awareness of visual imagery and messaging for informed readers."
At AKC, we understand that the world of marketing is evolving year-to-year and even minute-to-minute. To help you better navigate influencer marketing, we put together a guide. (Complete with examples from our own portfolio!)
What is Influencer Marketing?
While we gave you the literal definition of an influencer, we should dive a little deeper into just what makes up influencer marketing. Sprout Social, a social media management and intelligence tool, defines influencer marketing as a type of social media marketing that uses endorsements and product mentions from influencers. In this context, influencers are defined as individuals who have a dedicated (and often large) social following and are viewed as experts within their niche.
So why is influencer marketing often as effective or more effective than traditional marketing tactics?
Influencer marketing works because of the high amount of trust that social influencers have built up with their following, and recommendations from them serve as a form of social proof to your brand's potential customers. Potential customers and prospects expect businesses to give them the hard sell, but when that same pitch comes from someone with an opinion they value, it means more, even if that person is paid to promote the product in question.
---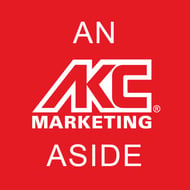 The @IowaDairyFarmer is seen as a leader in the dairy industry and someone who stands up for dairy producers while advocating for the wellbeing of dairy cows. His values as a farmer lined up perfectly with our client's and working with him was a no-brainer. His combined nearly two million followers across TikTok, Instagram and Facebook certainly didn't hurt, either. We worked with @IowaDairyFarmer for June Dairy Month 2022, raising awareness on dairy robot usage. More on that later.
---
It's worth noting that Influencer Marketing makes an important distinction between influencers and regular, old celebrities. While celebrities have a certain amount of fame, some influencers may never consider themselves famous in an offline setting. Most influencers have cultivated an enthusiastic and engaged online following. In many cases people are following the influencer and not any of the brands associated with the influencer.
When a company chooses an influencer, they are also choosing their audience.
How do you choose the right influencer for your brand?
Selecting the right influencer isn't something to take lightly. You will need to consideration a number of factors before making a decision. When creating an influencer marketing strategy, we recommend you consider:
Your goals for the influencer and the campaign as a whole
The number-one goal for brands using influencer marketing is to reach new target customers. Notice that the goal is simply to reach new customers, not necessarily to make a sale right off the top. Driving sales is actually the third most common goal of influencer marketing campaigns, after increasing brand awareness and product consideration.
Who you're trying to influence
An effective influencer campaign means you're using the right influencer to speak to the right audience. Developing audience personas can help make sure you and the influencer know the target audience. Developing these personas will help you understand the qualities you're looking for when selecting influencers.
The rules of utilizing influencers
Before you dive into influencer marketing, it's important to understand the rules. In the United States, those rules come from the Federal Trade Commission. The FTC takes disclosure very seriously. Make sure you build disclosure guidelines into your agreements with influencers.
Influencers must disclose that a post is sponsored. However, they do not always do so. Or they might do so in such a subtle way that the disclosure is effectively hidden or incomprehensible. Building those disclosures into the agreement can help avoid potential headaches later on.
The three Rs of influence
Influence is made up of three components: Relevance, Reach and Resonance.
A relevant influencer shares content relevant to your business and industry. They need to have an audience that aligns with your target audience.
Reach is the number of people you could potentially reach through the influencer's follower base. Remember: a small audience can be effective, but you need to make sure that audience is relevant to your goals.
Resonance is the potential level of engagement the influencer can create with an audience relevant to your brand.
Clear expectations can make the entire influencer process much less messy. Those expectations should be part of the agreement, whether it includes a certain number of posts, goals and bonuses around conversions, or even public appearances. When everyone is on the same page and incentivized to meet those expectations, you'll enjoy the entire process much more.
Once the research has finished, planning is completed and goals have been established, it's time to find an influencer. Did you know that not all influencers are created equally? In fact, there are four main categories in which influencers fall. According to HootSuite, those categories are:
Nano-influencers (Fewer than 10,000 followers)
Micro-influencers (10,000 to 100,000 followers)
Macro-influencers (100,001 to 1 million followers)
Mega-influencers (More than 1 million followers)
Connecting with Potential Influencers
Alright. You've narrowed down your influencer. Now, how do you get ahold of them?
Sprout Social has a handy guide for reaching out to a potential influencer. For most nano- and micro-influencers, simply reaching out in their direct messages will be sufficient. For more established ones, they may list contact information for business inquiries in their bio or on their website.
When reaching out, provide as much information as you can about your brand. Tell them what you hope to accomplish with your campaign and make it clear how the influencer will benefit, even beyond the paycheck.
One key thing to keep in mind during this process: You may not actually want to use the word "influencer" when reaching out to potential partners. For the smaller creators, they may prefer to be called content creators.
Remember: A social media influencer who has worked hard to build a following will not accept a deal that makes their own personal brand seem inconsistent.
It's also a good idea to provide some guidelines about what you're looking for, of course. But don't expect to stage-manage the entire campaign. This goes back to the expectations section of planning.
Can I track my Influencer ROI?
Yes! While it may be tempting to focus on vanity metrics and count how many likes and views a post received, you'll definitely want to get into the nitty gritty of what the influencer has done for your business.
One very simple method is to utilize UTMs to track visitors that have been steered to your website. We've covered UTMs before, going in-depth on their effectiveness for tracking website visitors and seeing if they convert.
When you assign each influencer their own unique links with UTM codes, you'll get a clear picture of the results. That allows you to calculate the impact on your bottom line.
---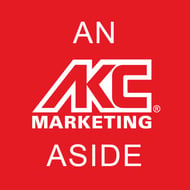 Utilizing UTMs, social media reports and landing pages, we were able to track the impact of @IowaDairyFarmer's June Dairy Month campaign. One video, educating viewers on the Lely Calm, had 337,000 views across Facebook, Instagram and Twitter. Another video, highlighting different milking barns, had more than 216,000 views across the same three platforms. Together, the four videos Dan made for our client received almost 1 million combined views, 1,000 comments and 500 shares.
As a result, our client's social media channels gained hundreds of followers and increased visibility with dairy and non-dairy social media accounts. To date, it was the most successful campaign run on the client's social media.
---
Another way to quantify the value of your influencer traffic is through affiliate links and coupon codes. If sales are your main goal, these links and codes can be directly tied to transactions.
You can gain even deeper insights on influencer social posts if you use the branded content tools on Facebook and Instagram. You can access these through Facebook Business Manager.
You could also request that the influencer send you detailed reports on the reach and engagement levels of their posts.
Influencing Your Next Steps
The world of influencers is here to stay (at least for as long as social media is around), but the world of influencer marketing is dynamic and ever-changing. Every company is unique. Likewise, every influencer and content creator is just as unique.
At AKC Marketing, we have experience with influencers and content creators. Reach out and we'll get started on a plan to find the right influencer for you.